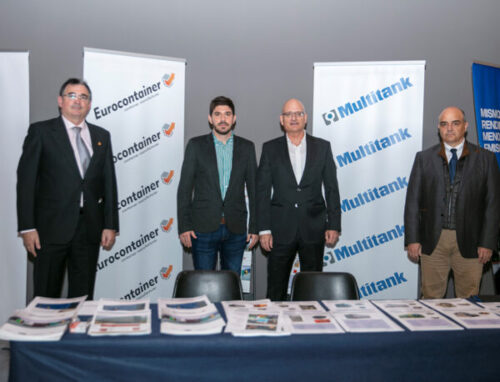 Multitank and Eurocontainer have been involved in the sixth edition of Intermodal Transpor Forum that this edition took place in Gijon on November 15, 2019.
The event was attended by more than 200 people, in addition to several politician and businessmen. The current situation of logistics landscape and multimodality was exposed, as well as its strengths and weaknesses.
Multitank and Eurocontainer, as collaborators of the event, presented a variety of products to all those present on their stand.